The launch of the new Active Photothermal Camera (CPA), which we have been telling you about for several months now, is fast approaching! This revolutionary, ALL-IN-ONE, laser thermography NDT system for crack detection allows you to thermally scan your component to be inspected with a laser line but also to scan it with an infrared camera to detect defects.

After several months of reflection and work on its design, the preliminary tests could finally be carried out. We were all eagerly awaiting this step. The results were very promising and very encouraging.
Here are the strong points of this new version:
the quality of the results obtained has been greatly improved with a better image resolution

,

the image processing tools have been optimised,
the excitation system has been reviewed and improved in order to obtain a better contrast (signal-to-noise ratio): finer laser line with more powerful laser.
All these improvements lead to a better detection of open cracks but also of underlying cracks.
So that you can get a better idea of the potential of this new product, here are some examples of results obtained on a 15 mm wide weld bead (in turquoise on the images). The red arrows show the cracks detected:
Detection of a 19 mm long open crack in the centre of the weld bead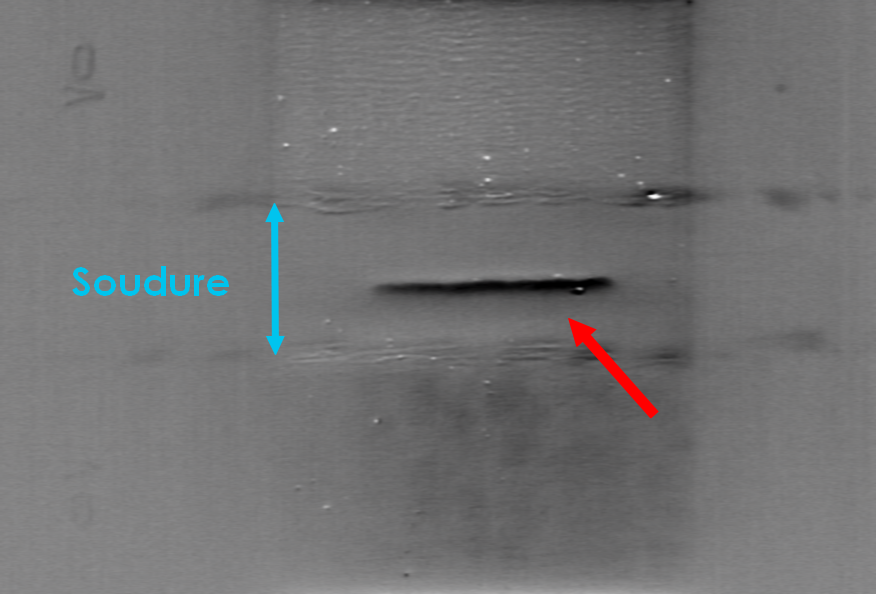 Detection of an underlying crack 29 mm long in the centre of the weld bead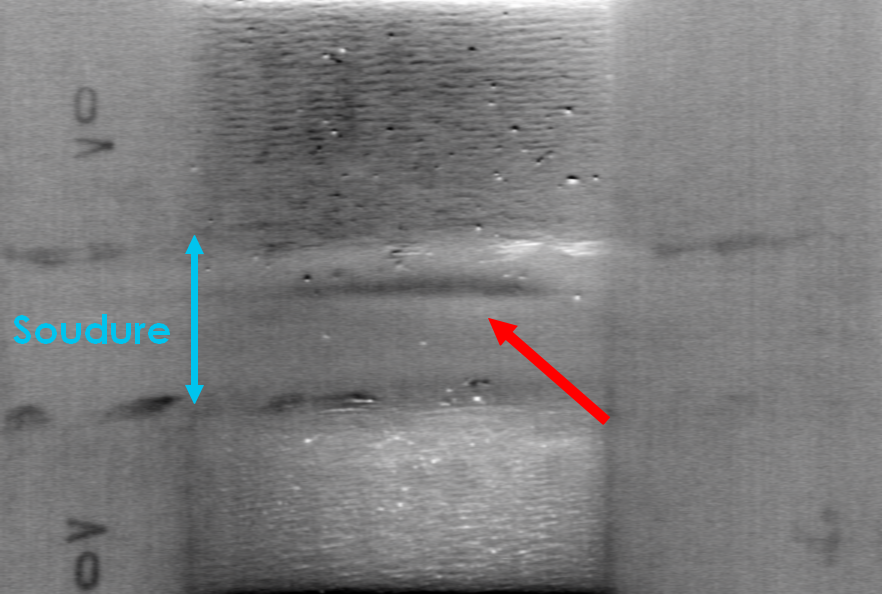 Detection of a 25 mm long crack at the edge of the weld bead
Detection of a 26 mm long open crack in the centre of the weld bead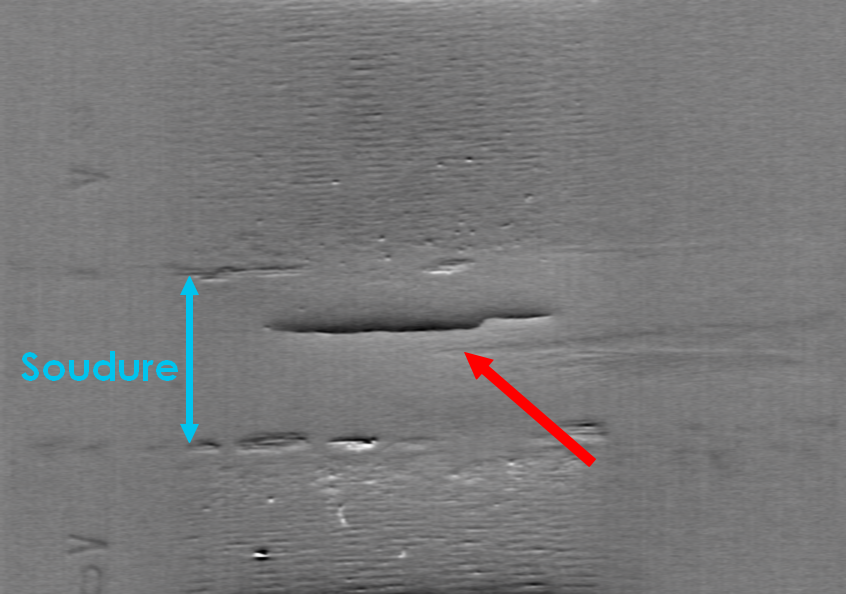 Soon, new information will be communicated to you about this product before its official launch in June 2020.

Stay tuned to the LinkedIn account of our NDT expert, Richard HUILLERY, to discover very soon the new design of the CPA!

Do not hesitate to contact us to discuss this system either by the website contact form or by phone at +33 (0)5 47 74 62 12.