Two weeks ago we told you about the very promising results obtained with Intercontrôle's Active Photothermal Camera (CPA). This non-destructive testing system using laser thermography allows you to thermally excite your sample with a laser line while detecting defects with a thermal camera, all in one product! !

Today, we are revealing the brand new design of the Active Photothermal Camera as well as the improvements on its design! Re-designed to best meet user expectations, we hope you will like this "new" Active Photothermal Camera.

The old version had some drawbacks:
The protection of the porthole was not optimal: it had to be removed each time the CPA was transported

,

The housing did not have handles to move it and install it easily,

The housing was not aesthetically pleasing: it consisted of a large raw metal block, without paint or markings,

There were a lot of cables with connectors that were not adapted to an industrial environment.
Former design of the Active Photothermal Camera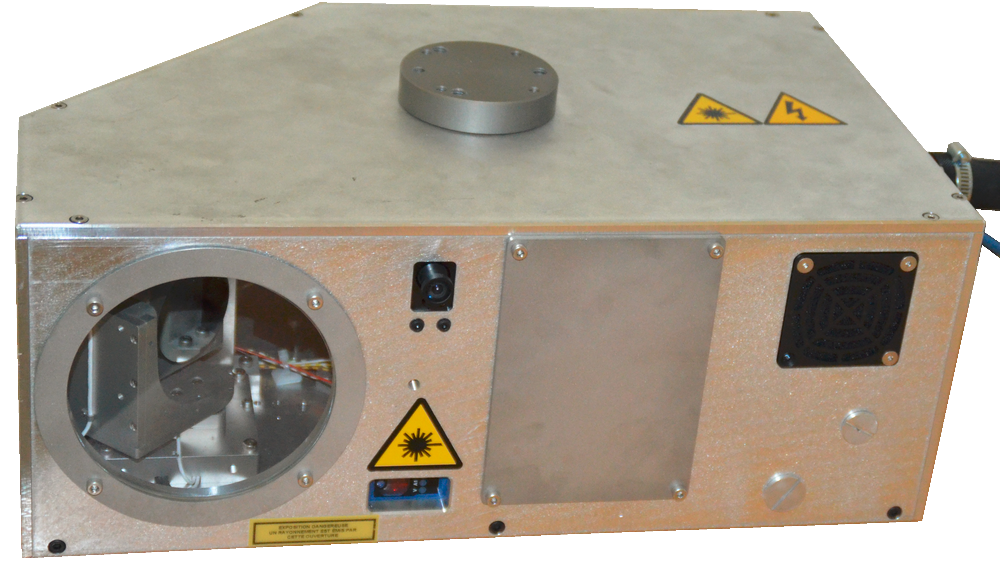 After several months of reflection and research into the areas for improvement raised, the design and conception of the CPA have been optimised.

In direct response to all the points that had been raised, here is what has changed:
→ The new housing has several handles for easy handling,
→ The wiring harness has been reduced and the connectors have been adapted for industrial use,
→ The porthole will have a protective cover for transport.

BUT THAT'S NOT ALL! Launched in the search for optimisation, Edevis, Framatome Intercontrôle and ourselves have made other small adjustments:
→ The housing used to have robot adapter plates only above and below, now it will have them on the sides as well,
→ The housing will be designed entirely in aluminium with dimensions as close as possible to those of today,
→ The CPA will be given a new look with a more modern colour design.
New design on which the final version of the Active Photothermal Camera will be based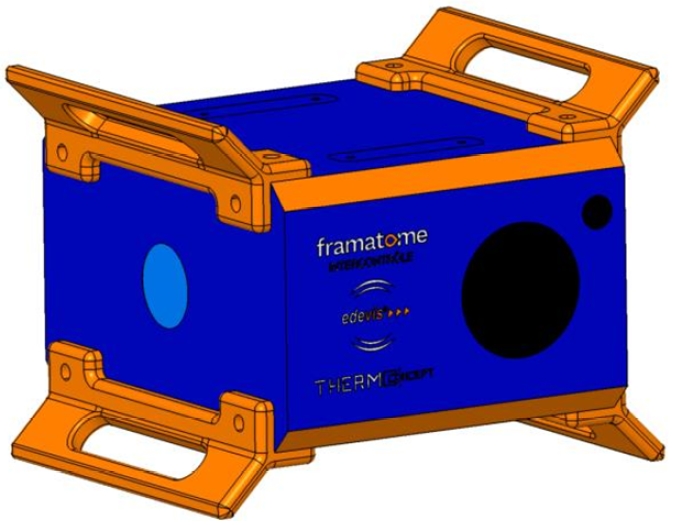 Now it's up to you!
A design has been chosen for the future Active Photothermal Camera! We know it can be improved, that's why your opinion is important! Tell us what you think about LinkedIn by clicking on the button below: